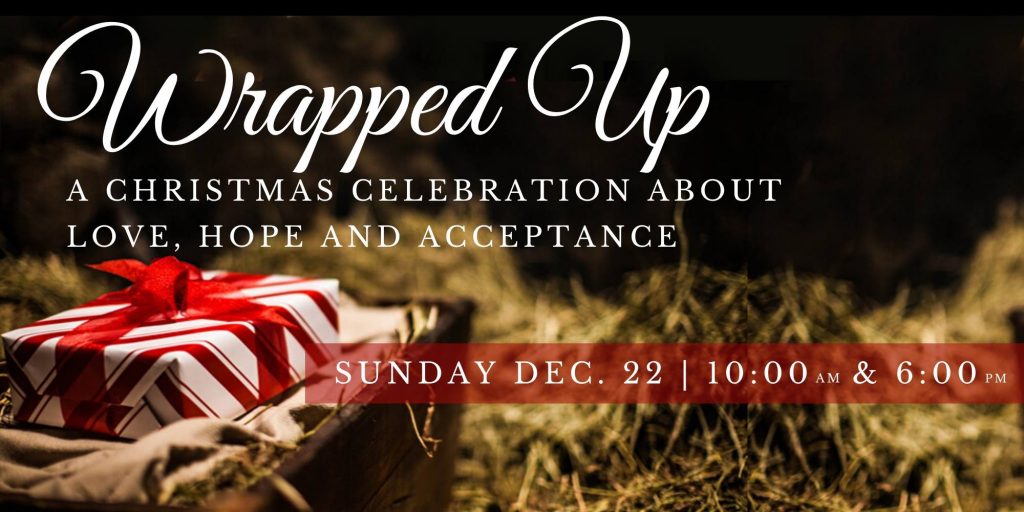 Two Service Options:
1. Morning Service at 10:00am -11:30am
2. Evening Service at 6:00pm -7:30pm
Join us for a heartwarming Christmas celebration your family will love! Filled with contemporary music, a relatable drama and an inspirational message with delicious cookies and cocoa served afterward – we believe this will be a special event for the whole family.
Childcare will be provided for children 6 years old and younger.
Synopsis – Wrapped Up
Just as there are many ways to wrap a gift before giving it to a recipient there are many ways to package our lives before presenting ourselves to the world. Come along as we take a deeper look into the lives of four ordinary people who struggle with the complications of "gift wrapping" life. Cynthia is a trophy wife. Candice is a stay at home mom. Travis is a family man and Alex is a middle-schooler. Together they represent the deep longing inside each of us to feel accepted, understood, desired and whole.